Haversack Body Detail

Haversack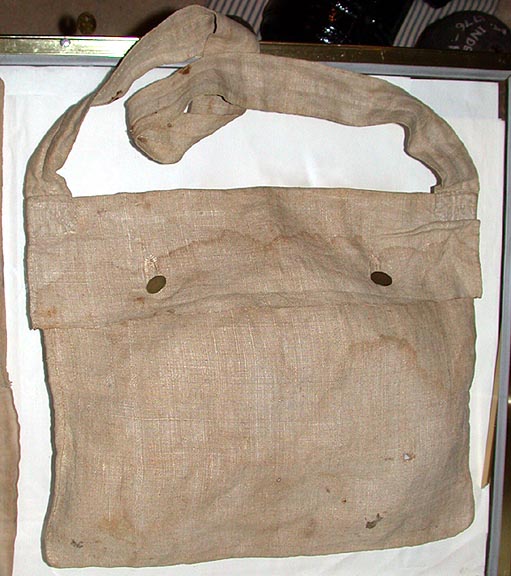 Haversack front with flap closed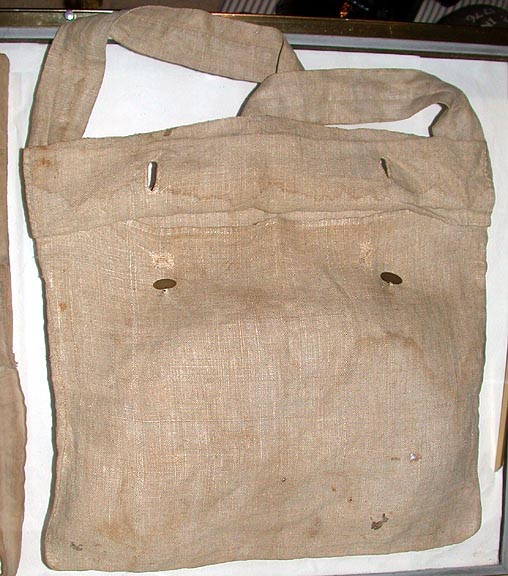 Haversack front with flap open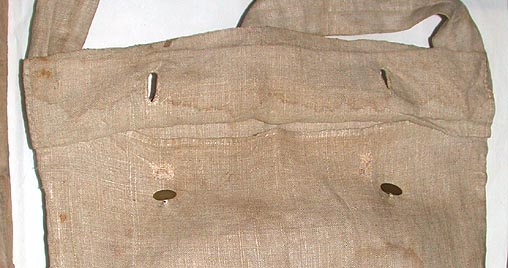 Haversack front with opened flap detail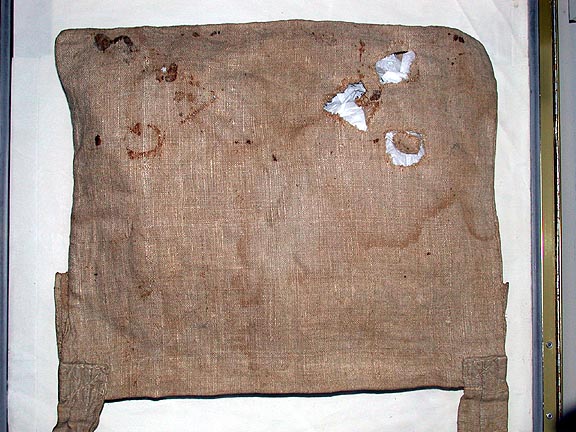 Haversack rear view
The haversack had been folded in half and stored.
Over time the stencil ink dissolved the fabric where it
was applied and created a mirror image of the
GR - Broad Arrow on the opposite side of the haversack.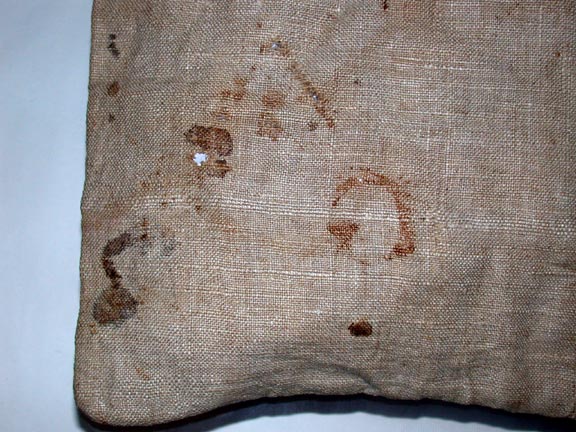 GR & Broad Arrow - Mirror Image

Roy@Najecki.com
(before calling or emailing me, please read the FAQ or Ordering Information page
because most of the questions I get are answered on those pages)

Copyright ©2013
This site is maintained by Debra
First launched 5-9-91.