Musket Sling E
Without buckle. This sling is on the Charleville displayed at Brandywine State Park.
Similiar to sling D, but doesn't have the button/small strap, and has a
second leather loop/keeper to help keep the sling in the desired position.
This sling will fit either a Brown Bess or Charleville.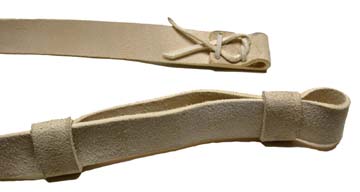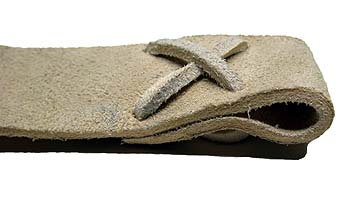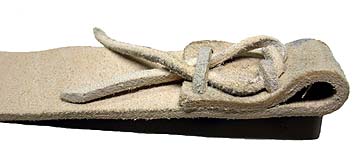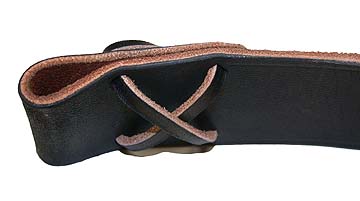 Sling is 1 5/16" wide and is available in Black, Natural Brown,
or English Buff leather.
Roy@Najecki.com
(before calling or emailing me, please read the FAQ or Ordering Information page
because most of the questions I get are answered on those pages)

Copyright ©2017
This site is maintained by Debra
First launched 5-9-91.